Ultimate E-SPORT Our Services
Lobby, Esport Competition Arena, Private Area Seat Our Services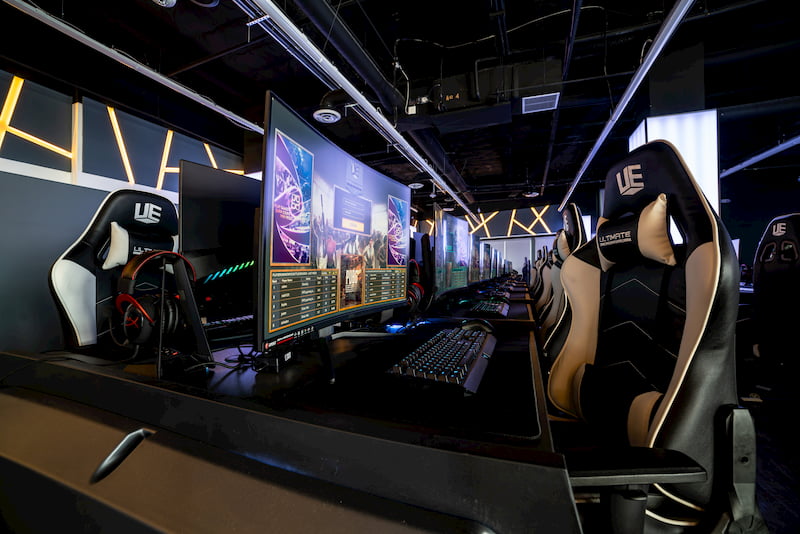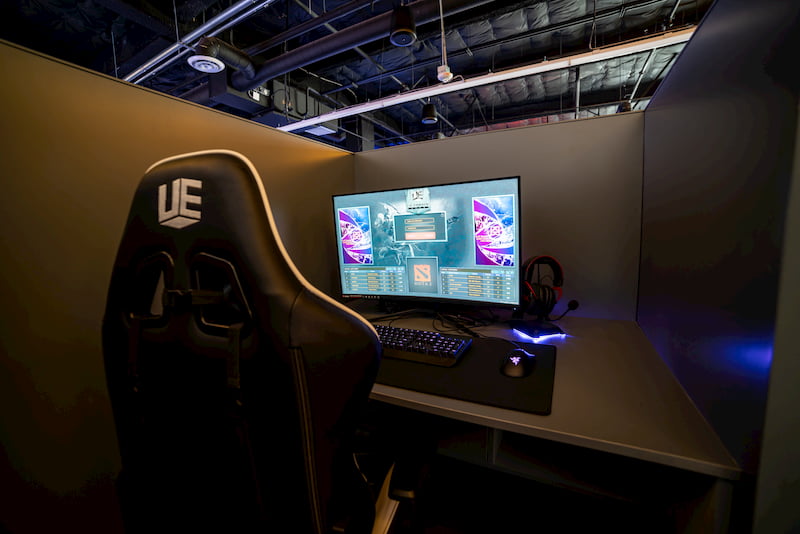 Private Lounge VIP Room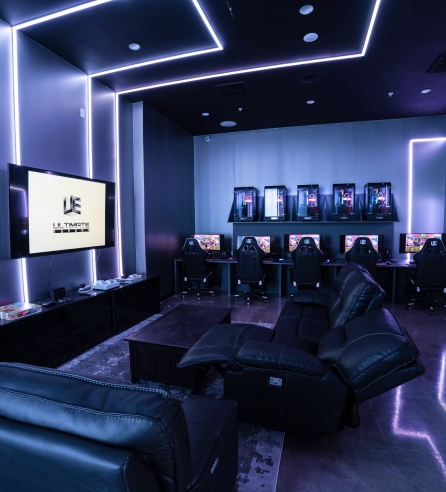 Private Lounge
Our lounge allows a group of gamers to enjoy their private moment without outer distractions. Movie streaming is done through modern 4k screens attached facing comfortable video rocker chairs.
Private restroom, couches and computers are all included
Enrich the community experience
To play the latest and greatest games on Playstation 4, Xbox, Nintendo Switch/Ring Fi through the 75" large screen
We also provide tech-free games like Werewolf, Monopoly and Avalon for friends and family who prefer a different mode of relaxation
Leverage the virtual experience
Enjoy 34" monitor with RTX 2080 Ti, delivering the real-time ray-tracing and hyper-realistic experience for upping your game
All games are featured in the system by default, just play a game of your choice!